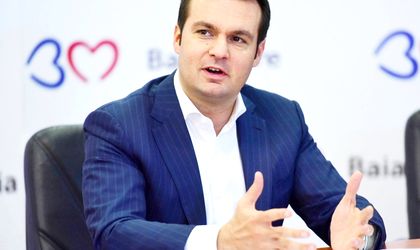 Catalin Chereches, the former mayor of Baia Mare, registered a landslide victory in the local elections although he is behind bars.
Chereches, who was supported by the Coalition for Baia Mare, in the campaign, has been recently placed in preventive arrest for bribery.
According to the partial results Chereches got 70.28 percent of the votes, while the rest was split between three candidates.
In a Facebook post, the ex-mayor thanked his supporters for "defending" the city.
"I will make a confession today and tell that in the last 15 years I have cried only when my father died in my arms. I cried when I heard my mother for the first time from the unfair arrest. Now, you have put some tears on my eyes, which are full of hope and gratitude (…) You are my great family. You are the energy that gives me power to do everything for Baia Mare", wrote Chereches.
In April, the former mayor was caught red-handed with a bribe of RON 30,000. In this case, prosecutors say that Chereches had agreed to finance the local football club from public funds, on the condition that a portion of these funds would return in his pockets.
Ovidiu Posirca