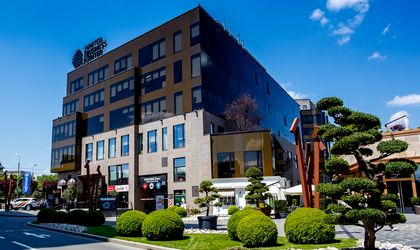 Iulius Company signed a partnership with Romanian IT company Bitdefender to lease 2,300 sqm to Bidefender in the United Business Center 1 class A office building in the Palas Iasi complex.
UBC 1 has a gross leasable area of  7,400 sqm, spread on five floors, and a 100 percent occupancy rate.
UBC Palas is the main business center in Iasi, with 50 companies, mainly multinational IT & outsourcing companies, having headquarters here. There are over 5,000 people working in the six UBC office buildings.
With over 20 years of real estate experience, Iulius Company is a developer and  operator  of  mixed-use  projects  in  Romania.  On the office segment, it developed the United Business Center brand at a national level, which includes eight class A office buildings operating in Iasi and Cluj-Napoca.
In  the  Palas  Iasi  ensemble, the company developed six office buildings with a gross leasable area of  67,000  sqm.  The two UBC office buildings in Cluj-Napoca have a gross leasable area of 18,000 sqm.
Georgiana Bendre