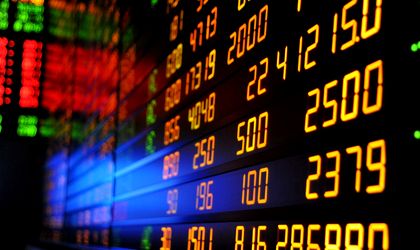 Stock markets around the world are showing positive signs as they start the week, following the recent volatility which had made investors worried.
Markets seem to have overcome their concerns about American interest rate hikes and the threat of rising inflation.
Major market in the US had ended off their session highs on Friday, after news broke that special counsel Robert Mueller indicted 13 Russian nationals and three Russian entities for allegedly interfering with the 2016 presidential election in the US.
The US market is closed on Monday for Presidents Day.
The majority of Asian markets rose on Monday, while Australia's ASX 200 reversed early losses to finish up 37.6 points (0.64 percent).
European markets also grew, mirroring the positive global trend.
The Bucharest Stock Exchange (BVB) opened higher in today's session. The BET index, of the most liquid 13 shares, grew by 0.03 percent, now at 8,331.17 points. The BET-FI index of the five financial investment societies plus Fondul Proprietatea, is 0.38 percent higher, reaching a value of 41,938.58 points.