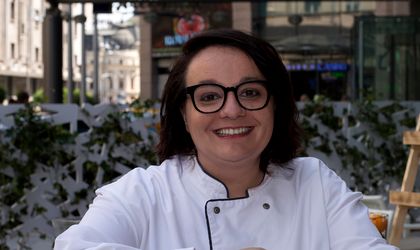 Radisson Blu Hotel, Bucharest has announced the appointment of lady chef Federica Piccioni as new of chef of the Caffe Citta, its Italian restaurant.
With experience in the well-known international hotel chains from Middle East such as Sheraton Doha, Intercontinental Abu Dhabi or Cairo, Art Rotana Bahrain as well as Italian restaurants in Italy, the chef Piccioni brings with her the passion and flavor of the Italian cuisine.
Her favorite specialty – risotto with porcini and truffle – comes from Umbria, the region where she was born, known as well for the best Alba white truffles, beautiful landscapes and fresh and qualitative products.
"We are delighted to welcome lady Chef Federica in our team! Although she is very young, she has an impressive career in the hospitality and culinary arts field that is completed by the cross-cultural experience. This will make her a valuable asset for our Caffe Citta restaurant" said Markus Kraus, the general manager of Radisson Blu Hotel Bucharest and Park Inn by Radisson Bucharest Hotel & Residence.
The Rezidor Group, which owns Radisson Blu Hotel, has initiated "Women in leadership", which aims to change the way employees work through a more flexible approach to working conditions, mobility, and personalized development plans. Thus, by the end of the year, 30 percent of the top positions in the company are expected to be occupied by women, according to a company statement.
Located in the Radisson Blu Hotel, Bucharest, the Italian restaurant Caffe Citta offers a large variety of specialties from the Italian cuisine.