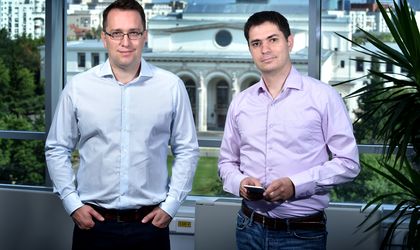 Romanian software and technology company reached EUR 4.2 million in 2015 (up 40 percent), with profits amounting to 12.5 percent of it, according to data released by the company.
Half of the profits will be invested during this year into the company's expanding of its Opera Center headquarters and developing innovation projects.
The North-American market generated 35 percent of Qualitance's turnover.
"The growth of our turnover last year was slightly below the expectations we expressed in October 2015. Its magnitude, the inclusion of the company on lists featuring private companies with the fastest growing rate and the doubling of the revenue generated in the US makes us set ambitious objectives for 2016: a 65 percent growth of our turnover and a 30 percent growth in profitability," said Radu Constantinescu, managing partner and CFO of Qualitance.
Last year, the total volume of business increased by 40 percent, while the revenue generated by Qualitance in the US doubled in comparison to 2014. In 2015, product development was the most profitable line of business for the company, accessing new technological fields and inaugurating a new line of business focused on innovation projects.
"In 2016, Qualitance targets something significantly different. We are a company that aims to change the way people and companies work and whose mission is a positive impact on their lives by means of technology, this being our first and the most important objective. In the age of information, we intend to keep up our fast growing rate not only in terms of volume, but also in terms of impact and multipliers," said Ioan Iacob, managing partner and CEO of Qualitance.
Founded in 2007, Qualitance works with Fortune 500 companies and startups to build scalable software sistems and strategic technological projects.
Natalia Martian