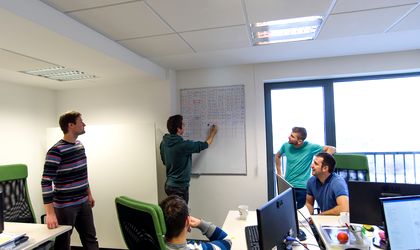 IT company Fortech, with offices in Cluj, Iasi and Oradea, posted EUR 20 million turnover in 2016, due to a favourable climate of the external market and an increase in deliveries.
Fortech started the year with a new leadership, which includes a Director of Operations, a Commercial Director and new positions in the project management, processes and quality areas.
According to company representatives, a significant component of its business strategy consists of maintaining and expanding its portfolio of clients. Fortech has a portfolio of over 140 clients from over 20 countries. While most of the company's clients come from Germany and the United States, new clients come from northern European countries. To this purpose, Fortech appointed Marius Budiu as Commercial Director. With an experience of over 13 years, Budiu previously worked as Alcatel-Lucent Director for South East Europe. At Fortech, he will focus on coordinating the commercial department and expanding the portfolio of clients.
The company's new COO Suneel Sharma has over 20 years of experience in the IT&C sector. With an area of expertise that includes the delivery of software services, setting up a project management office, Sharma will focus on streamlining business processes, company representatives say.
"We have been on the market for 13 years. During this time we refined our business model and grew. From being a code developer, we now offer a complete range of IT services. This integrates business analysis, architectures and increasingly complex types of applications and project management practices," Fortech CEO Calin Vaduva said in a press statement. "For a company that is 100 percent Romanian, fully developed with a support of business knowledge and internal marketing, the redesign of the company's structure is a big step, but one that is necessary in preparation for the new evolution stage," Vaduva said.
Fortech employs over 600 staff in its three operational centres and plans to employ over 20 JAVA experts in Iasi alone.
The company 's planned investments amount to several hundred thousand euros, according to company representatives. Its 2017 objectives include making the best of the experience its experts gathered in the auto industry, e-commerce, healthcare and IoT.