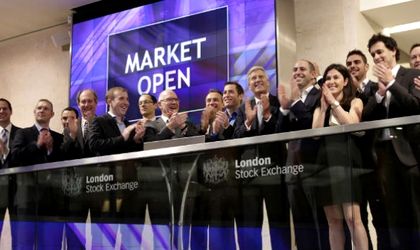 Israeli company Crossrider has bought cyber security software-as-a service (SaaS) provider Romanian company CyberGhost for EUR 9.2 million, according to SeeNews.
According to Crossrider representatives, the acquisition is expected to enhance the earnings of the Israeli online distribution and digital product company.
The deal is part of Crossrider's strategy to broaden its product offering to service high growth consumer markets, of which cyber security is a key vertical, the company said. It also allows Crossrider to expand its footprint in the high growth cyber security market, increase its user base and deliver an average of 145,000 paying subscribers per month, with a low churn rate and around 1.5 million active users per month.
By integrating CyberGhost in its business, Crossrider expects to accelerate its current sales pipeline whilst also improving operating margin.
"The acquisition of CyberGhost is closely aligned with our stated strategy to develop our B2C market reach and we are particularly excited to be able to provide the best in class privacy solutions to millions of users worldwide," Crossrider's CEO Ido Erlichman told SeeNews.
The global market of virtual private network (VPN) solutions is growing rapidly with the usage of mobile VPN in particular continuing to increase with projected compound annual growth rate (CAGR) of 21 percent for 2017-2022, the Israeli company said in a press release.
"This is an exciting step in the development of our business and marks another important milestone in our transformation into a highly scalable, online distribution platform," CyberGhost's founder and CEO Knapp said. He will continue to manage and grow the business under Crossrider's ownership.
Founded in 2011 in Israel, online distribution and digital product company Crossrider is currently based on the Isle of Man. The company uses its proprietary marketing technology platforms to prospect, optimise and monetise mobile and web media. Following a successful IPO, Crossrider raised EUR 52.5 million on the London Stock Exchange. Crossrider's presence on the Romanian market includes the creation of a start-up hub in Bucharest.
CyberGhost employs around 45 staff, including a development team in Germany and a team of marketing and IT experts at its Bucharest headquarters.