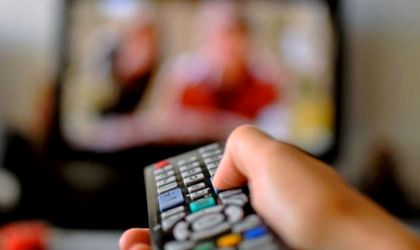 The pharmaceuticals are one of the fastest bought products by the consumers, 80 percent of them buying them in the same day that they find out about them, especially from the TV commercials.
The data appear in the latest Bold study, "Path to Purchase", created by the research company iSense Solutions, for the media agency Initiative. However, when it comes to durable goods and the consumer loans, the road from discovering a product to buying it is longer, for example, a maximum of two weeks for electronics and loans, and the most efficient channels become the company's website, the search engines or the friends' recommendations.
Also, the clothing items and the touristic packets are bought in maximum a week (by 84 percent, respectively 60 percent of the consumers) and the telecommunication services in two weeks mostly (74 percent).
The main devices used by the Romanian consumers are the computers (94 percent) and the smartphones (88 percent), the study noting the preference for smartphones especially in the young segment aged 16-24, while the adults of ages between 35-44 are more interested in the smart TV.
The youngsters are online almost all the tie, especially on the smartphone, including during the night, while the TV is used mostly during the evening and the weekend. Still, during the weekend, Romanians are spending less time on the communicational channels (TV, radio, print, internet on computer/smartphone/tablet) – 13,2 hours a day, compared with the average of 14,7 hours a day during the week.
During the week, Romanians are watching on TV news programs (86 percent of the respondents), while during the weekend, for relaxation– comedies (79 percent), other movie categories and entertainment shows (72 percent).
"Romanians are multiscreen and multitasking. Therefore, the TV communication can have a direct and immediate impact on the online sale. (…) This is why is so important to encourage the modern consumer to interact with our traditional communication," explained Andrei Canda, managing partner iSense Solutions.
Moreover, the Romanians love the video content on the Internet, watched especially on PC/laptop (86 percent) and on the smartphone (60 percent). The most watched are the online music videos and the movies – on smart TV and the major platforms where the video content is followed are YouTube and Facebook.
Another important aspect that emerged from the study is the fact that only 7 percent of those who watch TV say they don't do anything else during that time. And that while 65 percent eat, 64 percent use their smartphone, 72 percent do chores in the kitchen, 54 percent use the computer and 24 percent the tablet. That is why is recommended for the brands to encourage the consumers to interact with the TV communication.
Romanita Oprea