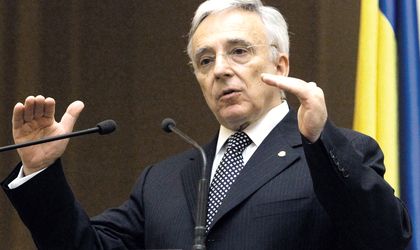 The BNR data shows that until today there are thousands of notification cases regarding the debt discharge bill, out of which half were submitted by debtors that didn't have back payments, said on Thursday the BNR governor, Mugur Isarescu.
"We have until now thousands of cases (…) out of which almost a half didn't have back payments. This is an extremely serious problem. People that didn't have problems…we stimulated them change their minds and that's a problem, " said Isarescu.
He also said that the data that BNR has are indirectly collected from commercial banks, for which the law doesn't allow the central bank to collect directly this data and might not reflect exactly the situation, but the main problem remains, considering that the figure announced by the law's initiators was higher, of approximately 900,000 persons that might have problems with the bank installment payment.
Therefore, Isarescu explained that there's a discouragement in taking loans, especially in the mortgage segment because of the uncertain legal framework.
The law regarding the debt discharge bill of some immovable goods was published in the Official Gazette on April 28 and is applicable since May 13.
Georgiana Bendre