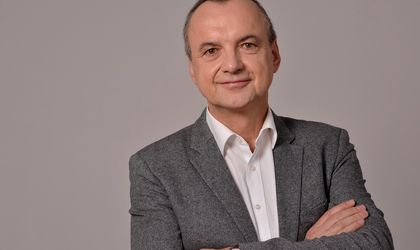 Romanian IT company iQuest is continuing its expansion on the western market by adding to its portfolio new services and software in the field of Customer Engagement Commerce and IoT. The company forecasts a turnover of EUR 32 million.
Recently the company moved the operations of its Cluj-Napoca centre to a new Class A office centre and continues to look for staff in all technologies and specialisations.
For 2017, iQuest forecasts an EUR 32 million turnover, up by 8 percent year-on-year. For next year, the revenues are estimated at EUR 35 million, and this will trigger a continuous increase in the number of employees.
"Three years ago we decided to evolve the business model from outsourcing to solution, services and IT product development, to support our clients to become smart enterprises, by incorporating the newest technology trends to make activity more efficient and allow them to answer the needs of their own clients, in a more agile way," Jurgen Samuel, CEO iQuest Group said. "Equally important for us in taking the decision and setting the vision was to offer our colleagues in general and professionals in IT the chance to evolve in technologies and sectors and to have access to new roles in career," Samuel added.
iQuest had around 100 new employees in its 5 Romanian headquarters: Cluj-Napoca, Brasov, Sibiu, Craiova and Bucharest and their R&D centre in Warsaw.
The new building where 350 experts are developing IT solutions for international clients will allow the company to expand in the upcoming years without changing its location.
The clients of iQuest group include Financial Times, Roche, IKEA and Bank of Ireland, whom they provide with IT solutions.