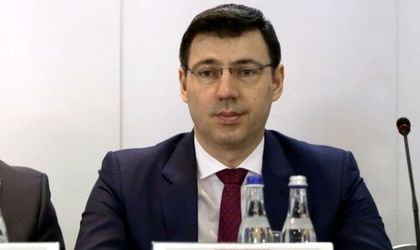 Minister of Finance Ionut Misa said on Tuesday that the amount spent by the National Authority for Fiscal Administration (ANAF) on the modernisation program so far, namely RON 60 million, went towards assessments and consultancy services exclusively. No expense was made for the modernisation of ANAF's IT system, he argued.
The ANAF has spent so far just 23.5 percent of the money allocated as part of the modernisation program started in 2012 in cooperation with the World Bank, and involves a loan. At the time ANAF concluded an agreement titled Revenue Administration Modernization Project – RAMP. Valued at EUR 70 million, the program was designed to be completed at the end of 2017.
"Unfortunately, only 23.5 percent of the program was completed, meaning that just 23.5 percent of the amounts allocated were spent, but nothing was spent of the IT system. The entire amount we are talking about, RON 60 million, were spent on consultancy alone," Misa said.
According to the minister, World Bank representatives pointed out several times, since 2012, every year, that no progress was made as far as the IT system is concerned.
"We had talks with them on the possibility to continue in this form, in agreement with them, we made the National Centre of Fiscal Information, an idea I've had for a while. To them it seemed a good idea to centralise all ANAF data, the entire IT system, under one umbrella. There were 322 separate databases, some of them in programming languages, and it was necessary to unify the entire IT system under the same umbrella, with a vision and an IT strategy in the upcoming period," Misa said.