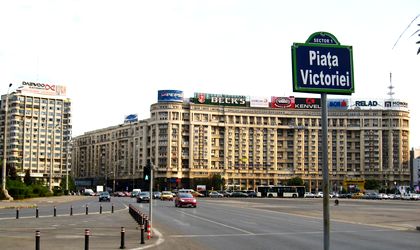 A company owned by businessman Ion Tiriac  has restarted the development of an office building on Buzesti Street, close to Piata Victoriei, which had been put on hold two years ago. Tiriac obtained the building permit in 2014 for a 12-storey building and a leasable area of ​​approximately 18,000 sqm.
Ion Tiriac was a partner in the company that received the authorization to build the Buzesti Center project with a Lebanese entrepreneur, Khalil Abi Chahine, and with the family of Dumitru Christian, shareholder of Scandia Foods in Sibiu.
A firm within Tiriac Imobiliare took over the full control over the Buzesti Center office project after one of its Weybridge Holdings companies took over the 40 percent stake that Lebanese Khalil Abi Chahine and Daim Imobiliara owned at Global East European Investment, the building developer.
Daim Imobiliara is also associated with businessman Radu Dimofte, one of the owners of the commercial area of ​​the Baneasa project in northern Bucharest, in Aviatorilor Development, which has developed the Aviatorilor 47 office building in Bucharest.
The initial project of the Buzesti office building involves a planned investment of EUR 30 million.
Tiriac's companies have developed residential projects Stejarii and Residenz, and announced the resumption of residential development, planning a spectacular development on the former IFMA industrial platform in the vicinity of the Gara de Nord and a new office block around the Basarab bridge. The new project provides numerous residential units from towers up to 80m tall to terraced buildings with rooftop pools and vertical gardens.