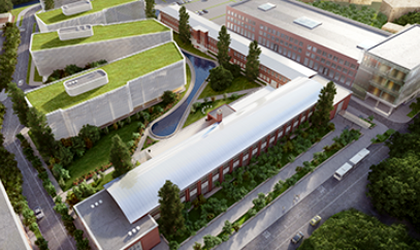 The former Moldova prime minister and businessman Ion Sturza is searching for a buyer for Liberty Technology Park Cluj-Napoca. Fribourg Development, the company owned by Sturza, initially tried to find a partner to take over half of the project at the begining of the year.
The third and fourth phases of th project involve a more complex level of development and implicitly the need more funding, and also expertise.
Liberty Technology Park Cluj is a project developed by Friborg Development, the real estate division of the investment fund Friborg Capital.
The investment in the first phases was over EUR 7 million euros and aimed to reconvert the first two buildings of the old Libertatea furniture factory.
The reconversion resulted in 5,600 sqm of office space, conference rooms and event organization, as well as a leisure area including a fitness room, a restaurant and a cafe.
The total surface of the project, started in 2009, will be around 46,000 sqm and the investment amounted to EUR 25 million.