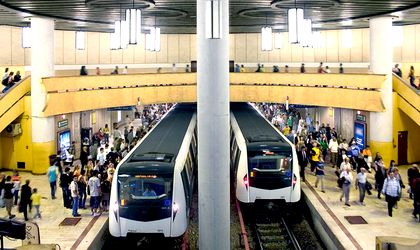 The former general director of Metrorex, Marin Aldea, retired his mandate after the minister of transports, Felix Stroe, declared on Friday morning that he dismissed him and the director of operations Liviu Dinu, say Metrorex officials.
However the Ministry of Transports cannot interfere in the Metrorex administration and so the general director can be dismissed only by the Administration Council, according to OUG 109 from 2011.
Marin Aldea retired from his position and Ion Constantinescu took over as an interim.
"The interim for the general director position will be assured in the next period by engineer Ion Constantinescu," added the Metrorex officials.
This comes after the Eroilor-Politehnica route was blocked because of a short circuit this Friday at 5:24 AM. The passengers were evacuated and the trains were able to move again at 7:45 AM.
Teodora Marinescu