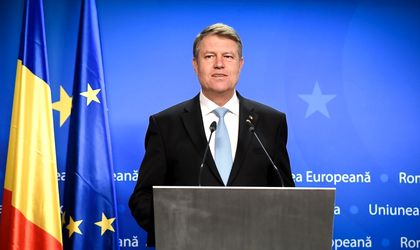 Romanian president Klaus Iohannis has welcomed American president Donald Trump and French leader Emmanuel Macron in the North Atlantic Treaty Organization (NATO) on Thursday and ensured them about the Romania's support, at the NATO meeting in Brussels.
"Even if it wasn't a regular NATO summit, it had a special political significance. From a political point of view, the meeting from today was the first one of the Alliance at high level, where the new presidents of US and France attended. I welcome them in NATO and I ensured them about my support and of Romania, which has strategic partnerships with both countries," said Iohannis.
President Iohannis had short discussions on Thursday with NATO leaders, the German chancellor Angela Merkel, Canada's PM Justin Trudeau, The Belgium PM Charles Michel, alongside the French and American leaders.