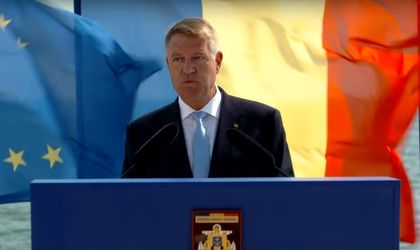 President Klaus Iohannis will promulgate the state social insurance budget law in order to meet the deadline that would allow the payment of state pensions. The president still asked for the state budget to be changed.
"Although we do not know what the government will do with the law on ceilings, a law that was declared unconstitutional, and what the Parliament will do with the state budget law, I decided to promulgate the law of the state social insurance budget. Pensioners do not have to suffer again because of PSD incompetence and indifference," said Klaus Iohannis in a press conference.
He accused the ruling Social Democratic Party of being the only one to blame for the situation the economy is in and for the delay of the draft budget.
"The flase statements and the fleeing from responsibility cannot hide what is on the record: the PSD is the only one guilty of the situation we find ourselves in and the fact that we have no budget in mid-March," said the head of state pointing out that the government sent out the draft budget with a 3-month delay.
Klaus Iohannis also said that Parliament members should make sure that the financing of expenses will be made according to the law and the calculations show that there is a gap of RON 1.4 billion missing from the state pensions expenses in 2019.
"The increase in pensions should have and could have occurred much earlier. From a legal point of view, retirees would have been entitled to raise their pensions much earlier, as children could have received increased allowances from March 1, if PSD had really wanted it," said Iohannis.