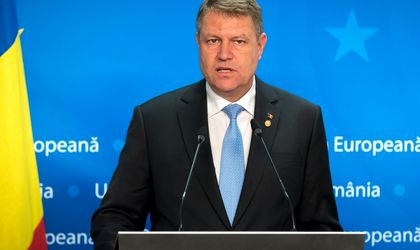 After the decision from Tuesday of the Senate for Corlatean to avoid criminal prosecution, president Iohannis said that the vote is a negative sign from the Parliament.
"The obstruction of justice cannot be accepted in a country where the respect for the rule of rule has to be a priority. The guiltiness or lack of guiltiness of someone is established in front of a judge, not by a vote in plenum," said Iohannis.
On Tuesday, the Senate dismissed the request of the National-Anti Corruption Directorate (DNA) to prosecute former Minister of Foreign Affairs Titus Corlatean for his role in the 2014 presidential elections. A total of 92 Senators voted against of the DNA request and 26 were in favor.
He is accused of abuse of power and taking decisions that led to the curtailing of voting rights of Romanian citizen living abroad during the elections from 2014. Corlatean has rejected all the accusations.

Georgiana Bendre