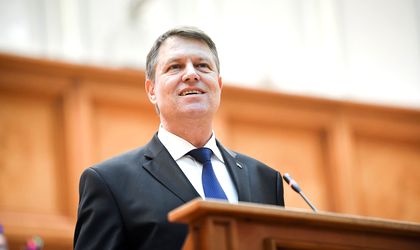 Romanian president Klaus Iohannis congratulated Emmanuel Macron for winning the presidential elections in France.
Iohannis said in a statement that Macron's victory proves that the French remain committed to the European project.
"Romania wants to contribute, together with France and other partner states, to the relaunch and further development of this essential project, so that we can offer more security and prosperity to our citizens, on the back of an environment that is full of challenges and uncertainties," said Iohannis.
The Romanian president added that he is ready to work with Macron to further strengthen the strategic partnership between Romania and France.
"I am convinced that the Common Cultural Season 2018-2019 will represent an excellent opportunity to showcase the obvious richness and diversity of our relations," said the head of state.
On Sunday night, Iohannis tweeted a message in French to congratulate Macron for the victory.
Romanian PM Sorin Grindeanu took to Facebook to congratulate Macron, adding that his win in the elections was good news for Romania and Europe.
Macron got over 65 percent of the votes in the second presidential round against Marine Le Pen, the leader of the National Front, according to the French media.