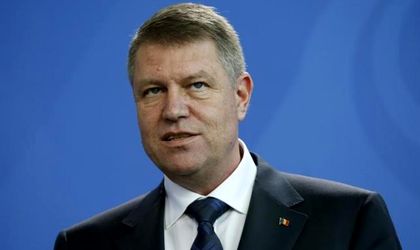 The Supreme Council of Country Defence (CSAT) approved on Tuesday the action plan on medium and long term regarding the Romania-Moldova relation, said president Klaus Iohannis.
"I said in September (…) and I say it again now that the Romania- Moldova relation is an extremely important one, that has to become better, more performant, more pragmatic and more predictable (…) Our strategic objective, as reflected in this plan that I approved today, is the European integration of Moldova, meaning the support of the clear orientation, irreversible of Moldova towards EU and the pro-European connection of Chisinau with strong institutions, with a solid democracy," said Iohannis at Cotroceni Palace.
He added that this action plan starts from the evaluation as complex and realistic as possible of the relation stage with Moldova, in the international complicated context, including as a result of the recent evolutions that took place in this country.
He said that a clear and systemic analysis of the support necessities is needed and of the capacities that Romania has in all the interest areas for the objective of European integration of Moldova.
"The responsibility for reaching this objective doesn't come only to Romania, this path is mainly the responsibility of Moldova, which will have to consolidate its commitment pro-European by continuing the increased process of structural reforms implementation, " said Iohannis.
Iohannis said that an inter-institutional work group will develop the implementation of an action plan in Moldova.
Georgiana Bendre