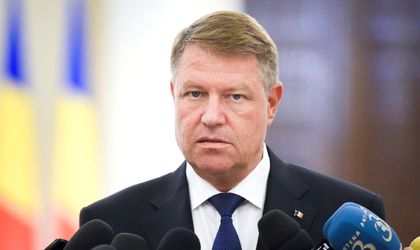 Asked on Tuesday about the time horizon needed to make a decision on the removal of National Anticorruption Directorate (DNA) head Laura Codruta Kovesi, Romanian president Klaus Iohannis said h needed to react in a reasonable time.
"I need to react in a reasonable time, we cannot wait, for example, until December. But I do not think anyone seriously expects me to enforce a decision within a day or two. I repeat, we do not want to have a state that is based on a form without substance, but I want, if these issues are now in place, to have a debate, to have a discussion, to clarify things before we take a step," Iohannis said.
Asked if a possible resignation of Laura Codruta Kovesi would make the situation easier, he denied.
"Paradoxically, no, because the questions have already been asked, things have been written in a motivation of the CCR (Romania's Constitutional Court) and they must receive a response."
"The anti-corruption fight must continue, prosecutors must be independent, under no circumstances can they be politically controlled, we can not have a superminister who dictates to the president what to do. So, these are very important to be clarify, otherwise we remain with an uncertainty that aggravates things instead of clarifying them," said Johannis.