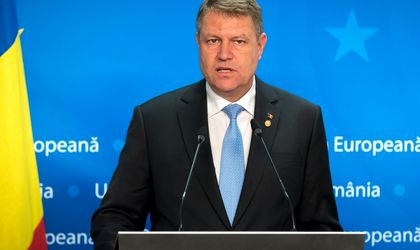 Digitalization will reduce corruption and will reduce the costs of the interaction between citizens and state, said on Thursday, president Klaus Iohannis.
"Doing politics means, of course, interacting with the citizen, but making public administration for the citizen means that every citizen to be respected once that nobody will be favoured. The key to our development is the rethinking of the relation between the state and the citizen," said Iohannis at the International Forum Digital Romania-Industry 4.0, according to Agerpres.

"According to the economy and digital society Index 2015, elaborated by the European Commission, Romania is on the penultimate place in the European Union regarding the public digital services. Currently, a very small percentage of the population fills in the online forms. In this context, I agreed with the Government to be elaborated a strategic framework for the acceleration of the digitalization process. This is how the Manifest for the Digital Romania was born, as a vision document. On the other side, it's an innovation vector and a solutions supplier in the information technology, cybernetic security, that brings direct benefits at the citizen level," said Iohannis.
The head of state added that the public administration also has to do more to enhance the capabilities of the digital technology in the relation with citizens.
Georgiana Bendre