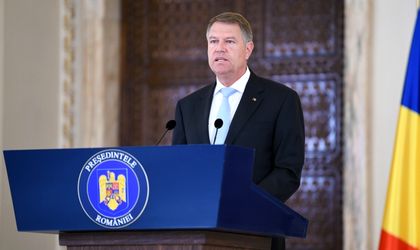 President Klaus Iohannis said on Tuesday that he had "almost decided" to call for a referendum to be held on May 26, the day of the European Parliament elections.
"There's been a lot of talk about a referendum and I've said that things need to be looked at from many points of view. Willingness is not the same as the ability to do something. The issue has come back and that is not an accident. I was handed a law that clarified certain technical aspects, but the PSD had also introduced a paragraph saying that a referendum can't be held along with EP elections. I thought it was suspicious, and I notified the Constitutional Court, which said I was right. I started to look at the possibility of holding a referendum on that date. We're working intensely on this and analysing our options. I've almost decided that I will call for a referendum on May 26," the president said.
Constitutional Court judges had decided on March 13 that a referendum can be organised on the day of the European Parliament elections.
"A referendum can't produce a law, but it can express the nation's views and that is what I want. I want Romanians to be able to clearly state whether they can continue to tolerate corruption or whether we have to draw the line and say stop," Iohannis added.