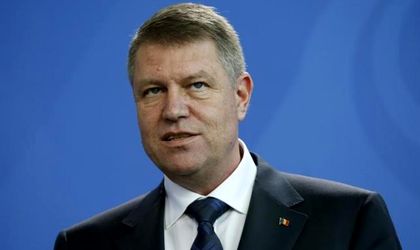 President Klaus Iohannis stated on Wednesday in Brussels that PM David Cameron provided reassurance on behalf of the United Kingdom that Romanians can stay and continue to work there. The president also stated that the outgoing prime minister offered apologies for the xenophobic incidents that occurred post-Brexit. 
"I received reassurance from PM Cameron, on behalf of the UK, not on his own behalf, that Romanians will be able to stay, will be able to work. And he offered his apologies for the incidents that took place there," Klaus Iohannis told broadcaster Antena 3.
The president said there was "a lot at stake" for Romania at the current European Council (June 28-29) in Brussels. "We are determined to negotiate our position thoroughly, firstly, the position of Romanians who work and live in the United Kingdom," Iohannis stated.
According to the Romanian head of state, the Brexit talks he participated in revealed very clearly that very few anticipated the outcome of the June 23 referendum and that "nobody had a Plan B." "PM Cameron himself confirmed for me that the 'leave' camp does not have a concrete plan," Iohannis stated. The Romanian president participated on Tuesday and Wednesday in the European Council in Brussels, which discussed the outcome of the June 23 referendum in the UK.
Georgeta Gheorghe