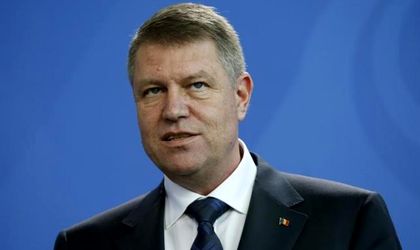 President Klaus Iohannis asked the Constitutional Court of Romania (CCR) on Tuesday to check the constitutionality of the law on eliminating 102 taxes as well as for the amending and appending of draft laws, the Presidential Administration informed.
"Simplifying the procedures in the rapports between citizens and authorities, as well as the diminishing of the fiscal burden, by eliminating certain taxes and tariffs, are shared societal goals. Achieving these goals implies, necessarily, consistent, efficient, predictable and, at the same time, responsible legislative measures. The lack of consistency, predictability and responsibility of legal dispositions adopted lately was often called before the Constitutional Court, with the Constitutional Court sanctioning the violation of these requirements," President Iohannis' referral to the CCR reads.
President Iohannis stressed that the law aims to eliminate taxes paid by individuals and companies for certain services provided by the authorities and public institutions, but stresses that, through its normative content, as well as the analysis of the way it was adopted, is breaching the constitutional norms of the principle of the separation of powers, that of legality as well as the rapport between the Parliament and the Government and the role of the latter.
"The first thing I want to highlight is that President Iohannis is a supporter of the idea of eliminating certain taxes. We have too many taxes. Basically, their reduction is a good idea. The case in question is a special one. We are talking about a law with a significant budgetary impact, which, although it implies important effects, did not enjoy the normal and necessary stage of a public debate," Presidential spokesperson Madalina Dobrovolschi said.
Georgeta Gheorghe