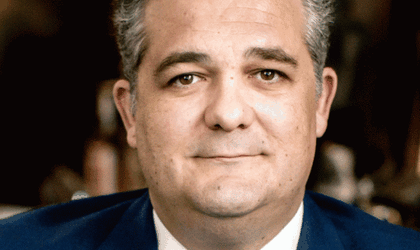 Globalworth, the real estate investment fund controlled by Ioannis Papalekas, will handle the development of the new HQ office building of French car maker Renault in Bucharest.
Initially, Elgan Offices had won the tender for the development of the new office complex that will cover 39,000 square meters.
Elgan, which is controlled by businessman Simon Roth, was partially acquired by Globalworth in a deal that was published in March in the Official Gazette, according to ZF.ro.
Cyprus-based Diti Holdings Limited (Simon Roth) remained with a 50 percent stake in Elgan Offices, while the second shareholder was a Cyprus-based offshore – Minory Investments. Minory took over 50 percent of Elgan Offices and the company is represented by Valentin Neagu, who works as director of Investments&Capital Markets at Globalworth. Neagu will be the new administrator of the company.
The new Renault building will be located in western Bucharest and should be opened in 2019, according to the plans of the car maker. The company has 16,000 employees across the country. In Bucharest, Renault has offices in West Gate Park, the office complex controlled by Liviu Tudor, and in another building in the Pipera area.
Globalworth, which has invested heavily in the Bucharest-based office sector, had a portfolio with an open market value of EUR 977.5 million at the end of 2016, up 5 percent year-on-year. The developer recorded earnings before tax of EUR 12.2 million, compared to EUR 62.5 million in the previous year.
Join the discussions about the Office Market and latest Real Estate trends at the Realty Forum 2017 on April 25.