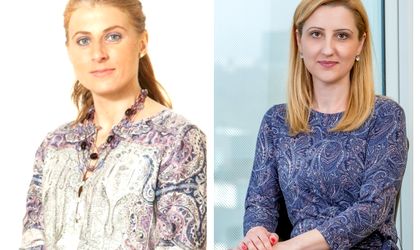 Vodafone Romania announced that Ioana Mihailescu, currently Director Channel Strategy & Customer Value Management with Vodafone Romania's Consumer Business Unit, will take over the role of Customer Operations Director as of 22 January 2018. She replaces Ana Alexe, who will take a position at international level. 
In her new position, Ioana Mihailescu will report to Vodafone Romania's CEO, Murielle Lorilloux, and will be a member of the executive management team.
Ioana Mihailescu has held the position of Director Channel Strategy & Customer Value Management since 2014, a role in which she has initiated the channel transformation and contributed significantly to the solid consumer business performance of Vodafone Romania. Previously, she was the operator's Customer Operations Support Director for two years. She also has extensive leadership experience in banking and financial field.
Ana Alexe has been appointed Vodafone Hutchinson Australia's Customer Operations Director, based in Sydney. She joined Vodafone in 2003 and has held a number of senior leadership roles across customer relations, customer operations and customer experience both in Vodafone Romania and Qatar. In 2012 she was appointed Customer Operations Director in Romania, a position from which she had a major contribution to building a strong team, achieving leadership position in customer satisfaction both for consumer and enterprise and improving significantly the credit risk policy. In her new role in Sydney, Ana will report to Vodafone Hutchinson Australia's CEO, Inaki Berroeta, who was Vodafone Romania's CEO during 2010-2014.