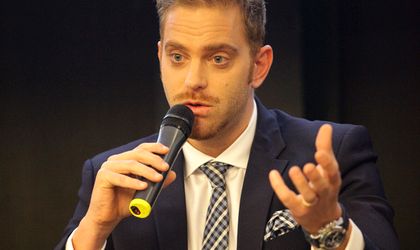 Ilan Laufer, secretary of state InvestRomania, has presented for the first time in public a new tool designed to match investors and suppliers of services in the second day of the Country Focus Community Forum, during the panel dedicated to American investors.
The new tool includes a digital map of Romania where companies with an annual turnover above EUR 10 million can register and gain more visibility and more business, according to Laufer.
The government official also spoke about the priorities in terms of legislation.
"The prevention law is ready," said Laufer. I think it is the first step forward to create the right relation between the inspectors and the companies. It applies for 500 contraventions.
I think the prevention law will be fully active in less than 2 months, said Laufer, adding the draft bill is currently in Parliament. The lobby law is already debated in Parliament.
"The lobby law it's all about transparency in central and local administration decision," said the secretary of state, adding that he made some recommendations on this draft bill.
Laufer went on to say that Romania aims to cut the profit tax to 10 percent next year and make the tax for dividends zero.
"I want to thank the multinationals that invested in Romania in the past 20 years," said Laufer during the event organized by Business Review magazine.