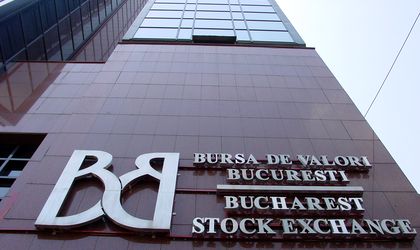 Bucharest Stock Exchange (BVB) announced that it is partnering with the brokerage industry to promote the Romanian capital market among global investors gathered in New York for the Romania Investors Day event, according to a BVB press release. The 45 attending investors, representing 31 investment funds, managing USD 1.1 trillion, met with 15 Romanian companies, according to a BVB press release.
Swiss Capital and BVB continue through their partnership the project of enlarging the knowledge about the Romanian market, aiming to attract new flows into the market. "We strongly believe that solid partnerships are now crucial for fostering the growth of the Romanian capital market and for strengthening the marketplace in Bucharest," said Ludwik Sobolewski, CEO of BVB. "After this year's conference in New York and a set of previous meetings with investors, our reflection is that the proper boost that is currently needed, is to mark the regulatory reform and the pro-development public policy, with new accomplishments," he further added.
"We are convinced that the chain of steps and projects aiming at the modernisation of the capital market in Romania must be supported by the growing activity of the brokers offering financial products available on the Bucharest Stock Exchange to diverse universe of investors," added Bogdan Juravle, CEO of Swiss Capital.
The US partner of Romania Investors Day in New York was Auerbach Grayson. "Romania continues to be an undiscovered, undervalued market yet the most progressive in the CEE. The Bucharest Stock Exchange and the companies that are participating in the conference are doing all the correct things to bring investment into their capital market," said David Grayson, CEO of Auerbach Grayson.
The conference was also when Greg Konieczny, fund manager of Fondul Proprietatea, expressed hope that the Romanian Government will restart stock exchange privatizations to take advantage of the interest of foreign investors.
Romania Investors Day was held for the 2nd consecutive time in New York, on April 18th 2016, and was organised by Bucharest Stock Exchange, Swiss Capital, Auerbach Grayson and Fondul Proprietatea.
Andreea Tint