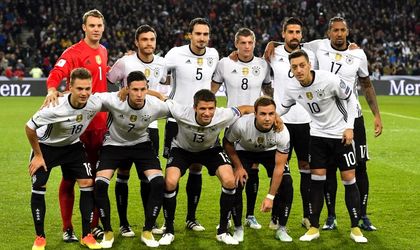 Forecasters at Swiss investment bank UBS are predicting that the winner of the upcoming World Cup will be Germany, MarketWatch reports.
UBS Investment Research had 18 analysts do exhaustive research, including 10,000 computer simulations of the tournament, using factors such as team strength, qualification record and past World Cup performance.
Their results showed that Germany had a 24 percent likelihood of winning, followed by Brazil at 19.8 and Spain at 16.1 percent.
"Germany and Brazil are set for an easy start, while Spain will have to hit the ground running if they are to beat Portugal, the current European champions, in their opening game," says the report.
England is ranked fourt-most likely to win with 8.5 percent, and France, Belgium and Argentina are also seen as having little change of taking home the trophy.
However, these types of predictions have been wrong before. In 2014, UBS picked Brazil as a winner, but it lost to Germany in the semifinals. In 2016, Goldman Sachs Group incorrectly picked France to win the European Championship, which was eventually won by Portugal.