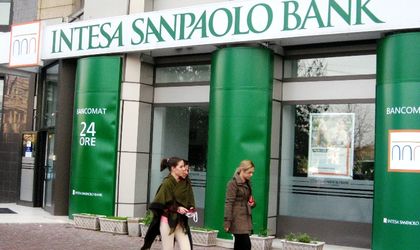 Intesa Sanpaolo took over Veneto Banca and Banca Popolare di Vicenza assets and liabilities, including the network of Romanian branch, for EUR 1.
Intesa Sanpaolo, Italy's leading banking group, announced that, following a decision unanimously adopted by its board of directors, it signed the contract with the liquidators of Banca Popolare di Vicenza and Veneto Banca to acquire certain assets and liabilities and certain legal relations of the two banks for the symbolic price of EUR 1.
Italy decided on Sunday to close down the two regional banks, as part of an agreement that could cost the Italian state up to EUR 17 billion. As per the agreement, the performing assets are transferred towards Intesa, the biggest retail bank in the country.
The two Veneto banks passed a period of instability in the past two years, when the European Central Bank (ECB) discovered the capital deficit caused by non-performing loans as well as a scandal regarding the sale of shares to bank shareholders in exchange for the loans.
Veneto Banca is also present in Romania, and is specialized in financing companies that hold a market share of 1.5 percent. Last year the Italian bank had sought a buyer for its Romanian operations for the past year.
Intesa Sanpaolo will purchase a selected portfolio, excluding the non-performing loans (NPL), subordinated bonds issued, as well as the shares held and other legal relationships considered by the bank, considered non-functional for the acquisition. Intesa Sanpaolo will allocate a total of EUR 60 million to repay the amounts of low-value depositors holding subordinated bonds issued by the two banks. They include an amount representing the own contribution of Intesa Sanpaolo, on top of the pro-rata contribution expected through the funds provided by the banking system.
"Intesa Sanpaolo has acquired some assets and liabilities and certain legal relationships of Banca Popolare di Vicenza and Veneto Banca, which also includes the branch network in Romania and participations subject to licensing in banks operating in Moldova, Croatia and Albania," said Marco Capellini, CEO of Intesa Sanpaolo Bank Romania.