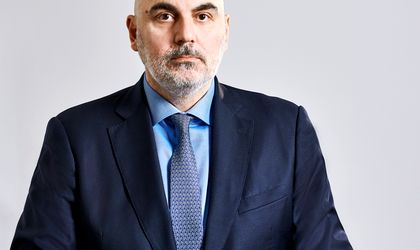 Intesa Sanpaolo Bank, the Romanian subsidiary of Intesa Sanpaolo, announces that the board of directors decided to appoint Dan Sandu as chief executive officer. The appointment is subject to approval by the National Bank of Romania (BNR). Sandu will succeed Marco Capellini, who will take on a new executive role within the Group.
With a solid knowledge of the Romanian banking sector, Sandu brings over 25 years of experience in Banking and Capital Markets. He began his career within BNR as chief dealer and director of the International Reserves Management and Market Operations Division, and subsequently held management positions in important financial institutions, was also involved in various professional organizations and in the first Ethical Council of the Romanian Banking Association.
"Dan Sandu is a highly respected and experienced banker who will drive the future growth of Intesa Sanpaolo Bank in Romania. Our long-term business plan for Romania continues to focus on developing the Corporate and SME segments, a strategy that has already been proven to be effective and yield positive results for the bank", said Ignacio Jaquotot, head of the International Subsidiary Banks Division of Intesa Sanpaolo.
The strategic market positioning of Intesa Sanpaolo Bank as fully specialized bank focused on the Corporate and SME business segments contributed to its overall performance last year. As such, in 2017, the bank recorded an operating income of RON 154 million and a net profit of RON 43 million, three times higher than in 2016.