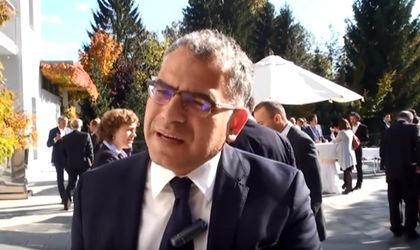 If you are interested in a business program with a focus on leadership, maybe you should take a look at the offer from IEDC Bled School of Management from Slovenia. Business Review talked with Cristian Gheorghe, the vice-president of Alumni Club Romania, who gave us a brief introduction on this business school.
By Oana Vasiliu
Why an alumni association of IEDC Business School here in Romania?
We, the Romanian Alumni of IEDC Bled School of Management Slovenia needed to formalize our strong connections because, in this way, we can help other talented Romanian managers to have the exceptional life and learning experience in Bled by informing them about the opportunities and granting scholarships, when needed. Moreover, we stay ourselves on the continuous learning path by networking and organizing events with prominent business figures or professors here in Romania. There is also a Case Study Competition which we successfully organize annually in Bucharest, with participants from both multinational and local entrepreneurial companies. The winning team participates then to the Global Competition in Bled. Coca-Cola HBC, Deloitte and Orange have been the winners of the last three editions.
How many members are and which are their profiles?
There are more than 200 alumni from various IEDC programs in Romania. We also have a strong alumni community in Canada, Toronto area. They are successful managers and entrepreneurs in various businesses, from professional services to construction, from banking to FMCG.
Why would you recommend IEDC Business School?
This is probably the best small business school in Europe, according to the Financial Times.
The combination of expertise of professors from best business schools in Europe and North America and the business acumen of participants coming mostly from Central and Eastern Europe is ideal. The atmosphere in class is an excellent catalyst for learning.
I've heard the school is like an art gallery. What's the relationship between the art and leadership and how is the school promoting it?
Prof. Danica Purg, the Dean of the school, is an enthusiast supporter of the inspiration given by art to decision makers who need strategic perspective. The school had pioneered the introduction in curricula of a course explaining how the two interrelate. The message is that we, as leaders, have to keep a broad mind and seek inspiration and learning from all humankind activities that could improve and enrich management practices. And, to a great extent, leadership is an art, isn't it?
Currently, young professionals can apply for scholarship in order to attend their management and entrepreneurship programs. The scholarship is offered for Discover Entrepreneurial Management Program and Young Managers Program.