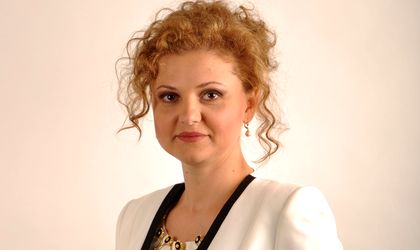 After a slow start to the 2014-2020 financial framework, the launch of new calls for projects financed with EU money is expected to finally pick up this year. Rodica Lupu, founder and managing partner of Loop Operations, talks to BR about some of the main changes applicants should consider and the major developments concerning EU funds since the new programs were launched.
Simona Bazavan
How attractive is EU financing for small and medium sized enterprises (SMEs) through the programs available for the 2014-2020 period?
There continue to be significant allocations for SMEs through the 2014-2020 financial framework. However, one must bear in mind that there have been several major changes from the previous 2007-2013 framework and overall a different approach. This has been slowing things down a bit so far because of a poor understanding of this new and more strategic approach the authorities have taken to the new programs through which money is available.
Not every type of business or business activity can qualify for EU financing. There are some priority sectors such as IT&C; however, a company that applies for EU funds because it wants to invest in, let's say, software or automation may still not qualify. There are clear limitations which I think that compared to the 2007-2013 framework have become even more restrictive and the competition is very tough because such funds remain in high demand. We're still seeing SMEs that focus on attracting EU funds and adjust their business plan depending on the programs through which financing is available. I would say this is a losing strategy and we advise against it. Attracting EU funds is a very intensive resource consuming process that should be undertaken only if it really fits a company's business strategy and answers a clear financing need.
What would you say is fundamentally different in the new framework that companies applying for EU funds should bear in mind?
There are several key changes that potential applicants are only now starting to see. The truth is that over the past couple of years the authorities and the overall market have been caught up with finishing projects financed through the previous 2007-2013 financial framework and potential beneficiaries are only now waking up to some of these changes. For example, that company clusters are clearly favored in the application process. How exactly to come up with a project on behalf of such a cluster is still unclear to many.
Or that there is a focus on supporting SMEs from rural areas in order to bridge the rural-urban development gap. There are limited options for SMEs and start-ups from Bucharest and Ilfov county, for example, whereas more underdeveloped towns and former industrial areas remain a priority in terms of EU funds available for both public authorities and SMEs. This is generally the case for companies from urban areas. There is still the 'de minimis' scheme available through the Regional Operational Program of up to EUR 200,000 per SME but competition is very high here.
SMEs active in which sectors stand the best chance of attracting EU funds through the 2014-2020 framework?
R&D and innovation are priority areas. IT&C, manufacturing, tourism, agriculture and healthcare remain areas of interest for which there is financing available for the 2014-2020 period. For example, financing manufacturing activities, including automatization, is still possible. The most disadvantaged sector is trade. When it comes to services there is a focus on companies providing these in rural areas, healthcare services in particular. It is good news that there are considerable allocations for R&D in particular; hopefully there is also the capacity to attract and absorb these funds.
Overall, there has been a more strategic approach in drafting the new programs and the priorities that the authorities have set have been well chosen. There is a positive outlook for the 2014-2020 programs but how smoothly things will go remains to be seen as projects start rolling out.
Has this more strategic approach been accompanied by reduced bureaucracy for the 2014-2020 framework?
No, I wouldn't say that. On the contrary, we have seen authorities add new conditions to existing regulations. It is true that there were EU funds beneficiaries who abused these regulations between 2007 and 2013. However, the authorities' reaction to this has been, as always, to increase regulations and thus make life harder for good-will beneficiaries and discourage them from applying. The correct approach would be for them to boost their control capacity and hold accountable those who break the rules. Because the latter will always find ways to do so.
What have the main developments in terms of EU funds been over the past year?
In 2015 there was a rush to complete as many of the remaining projects launched between 2007 and 2013 as possible in order to boost the overall absorption rate. This was a good thing, but there were clear limitations owing to existing problems that still have not been solved. On the other hand, this also meant a slow start for the programs available through the 2014-2020 financial framework.
The second half of last year saw the first calls for projects under the new framework but this was modest. The first quarter of this year has already ended and progress remains slow. There have been so far calls for projects for the National Rural Development Program (PNDR) and the Competitiveness Operational Program (POC). We also expect calls for projects for the Regional Operational Program (POR) to be launched by the end of the year.
What turnover did Loop Operations post in 2015 and what are your priorities this year?
Last year we generated approximately RON 1.5 million from consultancy services and more than RON 4 million from EU funds, meaning projects that we ourselves implemented. This year we want to maintain a similar level given the slow start to the new financial framework. Overall, 2016 is a year of consolidation for us. We plan to focus on growing a project we launched last year, Ingenius Hub, a platform supporting entrepreneurs and start-ups. We are also considering new projects to invest in and for which we ourselves can apply for EU funds and the hub enables us to do that.
Rodica Lupu – CV
She is the founder and head of Loop Operations, which specializes in EU funds accession and project management. The company has so far attracted EU funds worth EUR 45 million. Lupu has more than ten years of professional experience in entrepreneurship and central administration. She is an expert in the European Commission's Technical Assistance and Information Exchange instrument (TAIEX) on the internal market with a focus on the non-financial internal market.