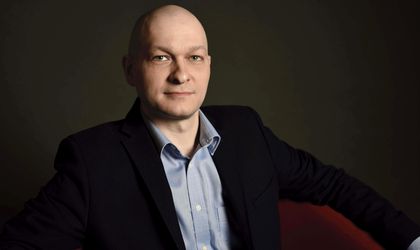 Professor Dragos Iliescu, PhD, Coordinator Master of Science in Organizational Health and Human Resources Performance at the Faculty of Psychology within the University of Bucharest, tells Business Review about the importance of the occupational health program within the university and explains its long-term significance for the local business environment.
 Anda Sebesi
 When was the program for occupational health established within the University of Bucharest?
The program was set up in 2012 and has been improved gradually by introducing new courses and attracting professors each year. At present, it is definitely one of the most powerful human resources, organizational and work psychology academic programs in Romania. Establishing such a program was a normal step and it was in line with the development of this field at international level.
 What do you consider to be the main benefits of this program for the local business environment?
There are two direct benefits and a lot of indirect ones. First, the local business environment has the opportunity to form specialists in the field of occupational health. I am sure that a large number of HR specialists or managers from companies that are active in Romania identify areas like stress and emotions, well-being and health, healthy lifestyle, work-family balance and mental illness in the workplace among their current priorities for their employees. Although there is an increasing interest in these issues, there aren't many specialists that can offer support and build credible and effective programs in this field. This is a gap we fill with about 15-20 very good graduates per class.
Second, the existence of a well performing academic program in the field of occupational health in Romania offers the opportunity to conduct some local surveys. The mission of a university is not just to develop specialists – in the end a university is not a professional school. An equally important mission that the University of Bucharest has is to contribute to the development of knowledge, and this is possible through scientific research. Part of this research is fundamentally connected to international trends, while the other portion is adjusted to local needs – it looks for and directly solves some problems facing Romanian society or the local players on the social scene. The members of our program of studies have focused and still focus on the functioning of Romanian organizations in general or specific local companies, on the well-being of Romanian employees in general or those active in specific fields or sectors of activity. To conclude, there are two major advantages: local specialists and the opportunity to do research with a direct impact on local needs.
How many groups have graduated from this master's program so far and where did they come from?
There have been three promotions so far. The majority were psychologists (about 50 percent), but we've also had doctors and HR specialists with various backgrounds.
Why did they take these courses?
It was about developing their expertise in occupational health. Some of them came directly from the company they worked for which was facing problems in this field, while others wanted a career in occupational health, a sector that is extremely attractive and very well connected to the zeitgeist.
How have graduates put the knowledge they gained through the program into practice?
The majority of our graduates work directly in this field of activity. They are very competitive, in part because we train them not just from the technical perspective but also from the relational one. Some of our professors are consultants or specialists known in the Romanian HR industry and they are active in different companies and willing to transfer their consultancy expertise to our students.
What is happening abroad in terms of well-being practices, considering that in Romania this field is still emerging?
More than anything else, we're seeing a serious evolution towards evidence-based programs that are based on scientific evidence. The times when a consultant could recommend the most whimsical interventions just based on his or her expertise (more often doubtful) have passed. After 20-30 years of research in this field, we're starting to understand exactly what really works or doesn't. And so many myths are simply crumbling.
What countries implement the most well-being programs?
European countries, and especially Western European ones, are certainly among those that do, probably because of the difference in legislation compared with the US. Belgium (especially in the Flemish area), the Netherlands, Norway, Sweden and Finland, Spain and Germany have strong programs and impressive practical interventions of this kind. There are also other countries, but these ones are probably the most effective in understanding the impact of occupational health programs and implementing them successfully.
Dragos Iliescu is also the president of the International Test Commission.