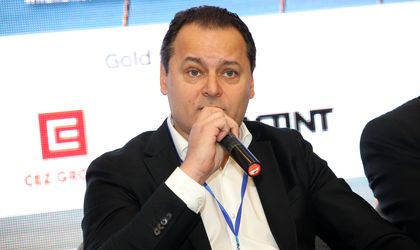 Romanian entrepreneur Marius Ghenea, investment director at 3TS Capital, has some pieces of advice for entrepreneurs looking to secure their first financing this year. He also tells BR about the investment strategy of the private equity fund and the market potential of Initial Coin Offerings (ICO) as a financing source for early stage companies.
What are your main recommendations for start-ups looking to secure their first financing in 2018?
For the first financing, startups need to prepare very well, because this first round, be it with a business-angel, with VC or even with some type of debt financing, might lay the path for any future investments, in terms of structure, cost, dilution of the founders, etc. So I would recommend three simple things:-
make a good business-plan including the financing need estimates
select the appropriate investors or funding partners as usually for the first round one needs the "smartest" money possible, i.e. investors who can bring more than money as support to the business
negotiate with a good understanding of the interests of the two parties and how they can be aligned, as sometimes valuation distances apparently impossible to reconcile can still be resolved through more creative investment structures
How should entrepreneurs approach private equity funds or angel investors? What are the do's and don'ts?
Do's are good plans, summarized teasers who are easy to be understood by the investors, proving commitment and passion for the business, following-up and following through during the investment negotiation and process
Don'ts would normally be the opposite of the above, but moreover things like lack of business focus, lack of full commitment from the founders, unclear or sloppy financials.
What are the industries targeted by 3TS Capital in Romania this year?
We continue to look at the tech sector, where we are focusing on companies offering various SaaS products regionally or internationally, other tech products, or on tech-enabled businesses, such as ecommerce and other tech based services.
Are you looking to finance local start-ups that develop products or services based on the blockchain?
Surely, Blockchain is among our areas of interest, particularly if these companies involved in blockchain technology address solid business or consumer needs in various verticals where blockchain works well.
What's your take on ICOs for start-ups? Is this a viable financing source for early-stage firms?
ICO's appear still almost completely unregulated and this presents an additional significant risk, on top of the typical business risk in any risk-capital type of investment; the other problem with ICO's in my view is that they tend to become a Procrustean bed for startup entrepreneurs, in the sense that they are trying hard to match the specific cryptocurrency characteristics to their business model, and that might not be realistic at times. However, when the dust will settle, we will probably see a few of successful companies out of these ICO's, but then again, maybe too few for the hype we see now.