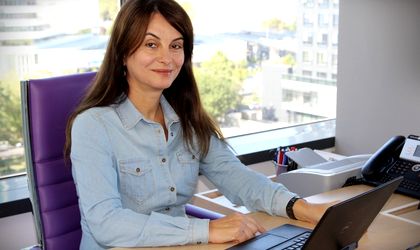 Romanian Doina Ionescu is the new head of commercial operations EMEA at Merck, the pharmaceuticals company. In an exclusive interview for Business Review, she talks about her management experience and the way in which the pharma industry has changed, also mentioning the plans of the company in Romania.
How does Merck's operations in Romania look from a regional business perspective?
Eleven years ago, Merck was a five-employees company. Now, in 2017, Merck has almost 70 employees. The company went through various stages, which allowed it to become a powerful, sustainable organization in Romania. Therefore, the operations Merck has in Romania coincide with those it has at a regional level (in EMEA). Our primary focus at the moment is to help our employees develop their skills constantly. We strongly believe that, in order to help the company grow, we have to invest in our people and make sure that, when needed to make decisions which can affect the whole company, they can remain pragmatic and, therefore, find the solutions which work best for the company. This is exactly why multicultural understanding is paramount for our company.
How would you characterize your current management style? Has it changed since you first undertook an executive role?
Nonetheless, the west world has undertaken significant changes the last 20 years. I could even say that, at the moment, women are encouraged to gain upper management positions in our company.
20 years ago, though, the industry was nothing else but a boys' club. But at the moment I am glad to say Romania is an equal opportunity country, even more than England and Germany were 20 years ago.
Are there any differences in management progression stages between females and males? In short, is it more difficult for women to reach management positions compared to men in the pharma industry?
At the moment, as far as the Merck's cultural organization style is concerned, there are no differences in management progression stages between females and males. The only things we take into account when promoting or employing specialists for the management positions are the personal and professional skills. Never do we make such decisions based on gender.
What are your priorities in the new regional role?
At a regional level, which has been EMEA for several weeks now, our focus is to maintain the strong presence Merck has in every country it functions. Also, on another level, we will concentrate part of our resources on the organic growth guaranteed by the two products we are going to launch soon– Avelumab, which utilizes imuno-oncology in treating cancer and Mavenclad, which helps multiple sclerosis patients have a better life quality.