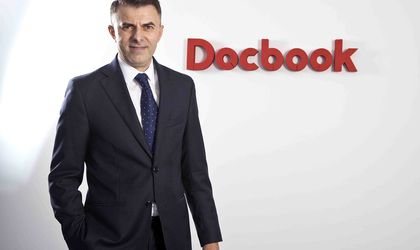 Cristian Barbu, owner of Docbook, tells Business Review about the added value that its application brings to Romanian patients who want to spend less time getting an appointment with a doctor.
By Anda Sebesi
What novelty does the Docbook app bring to the local market?
Docbook intends to ease patient-doctor relations by giving people the opportunity to make an online appointment, in real time and directly from a smartphone or through the internet. It all started from a simple idea: the average waiting time for an appointment at a clinic, using the call center service, is 10 minutes minimum. If you have to call more clinics, you can end up spending several hours on the phone without managing to make a proper appointment. Docbook meets this simple need – in one minute maximum you can make an appointment with any of our 80 partners, listed on the application.
What is the mechanism behind your app?
Docbook can be downloaded for free from the App Store and Google Play or it can be accessed via the internet. The app enables users to check the availability of the doctors and their professional capabilities, getting confirmation of the appointment in less than one minute. It is 24/7 connected to the appointment systems of all the private medical clinics that are our partners and allows users to search for medical professionals by name, city, specialty, date and type of payment. Docbook displays physicians depending on their location (from the closest to the farthest from the user), indicating the specific hours and days available for appointments along with their photos and reviews from other users.
How much did you invest in this project?
The investment has exceeded EUR 500,000 so far and could top EUR 1 million by the end of this year. We have 80 clinics as partners so far, with a total of 1,800 doctors in 11 cities.
What are your plans?
We intend to reach 60 towns and cities by the end of this year, representing over 300 clinics and over 8,000 doctors in total. In addition, we have started to negotiate with foreign partners through which we could extend our services to countries like Hungary, Moldavia and Lithuania.