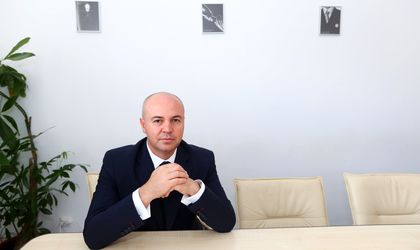 The Romanian debts recovery market has grown in the last years. An example is Top Factoring, a debts recovery company, whose founder and general director Catalin Neagu, told exclusively BR more about it and its expected results for 2017, when the turnover is expected to reach EUR 6.1 million.
Georgiana Bendre
What is the Top Factoring's turnover expected for this year and 2017?
For 2016, we are estimating a turnover close to EUR 5.8 million and, based on our capacity of quality processing and the portfolio of clients, we believe that in 2017 the turnover will be EUR 6.1 million, with an increase by 6 percent.
How has the debt collection market evolved in Romania this year and what is your outlook for 2017?
This year, the debt collection market had an increase because the financial institutions sold higher volumes. This information can be found in the Electronic Archive for Security Interests. Also, in the next 2 years it will have a slight increase due to the fact the banks will assign claims valued at EUR 3.2 billion.
How many employees does Top Factoring currently and do you plan to increase the number of employees in 2017?
At the moment we have 240 employees and we are planning to increase the number with 15 percent. We will hire in our call-center, in field collection, in statistical analysis and in the legal department.
What are your biggest clients and what are the industries from which you expect higher demand next year?
The biggest clients we have are in banking and telecom and I can say that we work with the first 13 financial institutions in Romania. We expect that we will have a higher demand from the banking industry and, for that, we are negotiating with 2 large partners so that we can buy bigger portfolios. In this case, Top Factoring will be the asset manager.
What are the main fiscal and legal challenges impacting the debt recovery market at this moment?
At the moment, the biggest challenge is represented by the Emergency Ordinance 52, which was published in September. We expect the application norms, but for us, the impact is not that high, because we are respecting those norms already. We are a member of AMCC (The Association for Commercial Claims Management) and we are one of the most stable companies in the market. I can also mention the commissioning pay back law as a challenge, but this doesn't impact the debt collectors that much.
Has Top Factoring received offers from other companies interested in buying/ investing in your company?
At the moment, Top Factoring is negotiating with several big companies that are interested in buying portfolios. We are interested to enter these partnerships as asset managers, as I mentioned before.