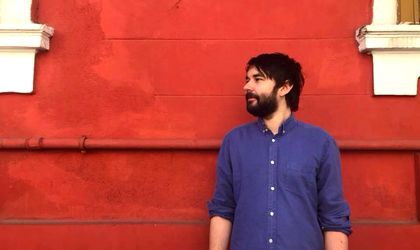 Labor market has changed, nowadays youngsters have started to take advantage of the global labor market and the internet economy. They can now work from home, work remotely or be freelancers, jobs possibilities that the older generations could only dream about. After working for 4 years in IT industry, Andrei Erdei (29), is a youngster who decided to be self-employed in an industry where the demand is high. BR talked to him and found out how it's like to be a self-employed in Romania and work mostly with American clients.
What does it mean to be self-employed in technology industry in Romania and what determined you to work on your own?
I've been working in IT industry for 8 years, out of which the last 4 years as self-employed. Mostly working on your own brings some additional responsibilities, you have to maintain the relation with clients, to understand their business plans, to offer them solutions for product development, to manage the accountancy, etc. The flexible program is a benefit, but it also needs to be managed. Mainly what determined me to work on my own is the dynamic environment and the higher control over the developed product, as in a corporation things are moving harder.
What is you main specialization in IT?
I started as a programmer but now my main activity is consultancy and product building in IOS ecosystem.
Have you developed your own apps? Have they been successful until now?
I had a lightsaber simulator for iPhone, which had over one million downloads.
Do you feel that it's better for you now as independent worker than as an employee, are you more accomplished?
For me it's better, I work on my own business, this is my feeling, an "owenership " of what you are doing. The only thing that I miss is the interaction with the office colleagues.
The labor market has changed in the last years, you can work remotely, especially in IT industry. How do you see this change and how do you think the labor market will evolve in this respect?
Indeed people are starting to work mostly remotely, and the demand for IT services is till high. Some companies have started to offer employees also the work from home benefit, at least in some days of the week. But I don't think the office work will be replaced too soon.
Have you thought of leaving Romania, to work in the big IT&C companies or do what you are doing now there? Do you think there would be more opportunities in Silicon Valley, for example, networking possibilities or a more favorable legislation, or you can work as well from Romania with foreign clients?
I've received several offers to leave, especially in London, for the moment I won't leave Romania, although I'm starting to think more and more at this, but not from the financial point of view. I was in 2015 in San Francisco, the demand for programmers is incredibly high. If you're an American citizen, they hire you very fast, but for the rest it's quite more complicated with the green card.
In Silicon Valley the networking is made at a different level. The companies from there constantly organize meetings, conferences, open bars to recruit. I had the chance to visit the Adobe office in Utah, I've been impressed by the benefits that the employees have, the sports rooms and entertainment room. Related to legislation, I can say that in my case, the contracts with the clients from the Western Coast are very transparent, compared with the ones that I have in Romania.
You can work without any issues from Romania with foreign clients, although the serious networking is there.
How do you find your clients?
I don't need many clients, it's hard to manage the interaction and the development of more products, at least by you own. Ideally you should work with 2-3 companies that have a good and long-term business plans. I've started with the freelance platforms and afterwards via recommendations.
What is the main activity of you clients?  What type of companies do you work with?
The main activity of my clients is the software solutions development for real estate sector. They are not big companies, but they work with big companies.
Do you work with Romanian clients or foreigners? Does the nationality matter in this industry, is there an approach difference?
I mainly work with clients from USA, especially Silicon Valley, because Americans, at least in my experience,  have a more dynamic and direct approach.
What type of programming is more attractive for America? On which specialization are the best paid IT employees?
As far as I know, the fields such as data mining, artificial intelligence and augmented reality are very popular and they must be very well paid.
How do you manage the taxes payment?
I have a sole trader (PFA) and of course, an accountant who helps me with the details.