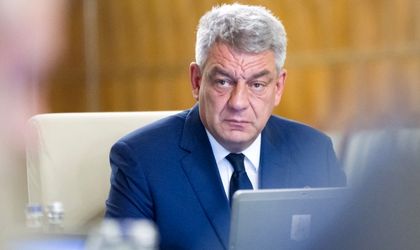 International press organisations were quick to write about the resignation of the Romanian prime minister Mihai Tudose, which was announced late last night after a meeting of PSD executives.
BBC highlights the fact that the country lost its second prime minister in seven months, after Mihai Tudose fell victim to internal party battles, just like his predecessor Sorin Grindeanu.
Reuters notes that the tensions between Tudose and party leader Liviu Dragnea were started by the PM asking for the resignation of the Internal Affairs minister Carmen Dan, who is known as a close ally of Dragnea. They also mention the fact that Liviu Dragnea himself can't become PM due to a past conviction.
Other press outlets like Bloomberg, Deutsche Welle and The Washington Post all cite the conflict between Mihai Tudose and Liviu Dragnea as the main reason for the PM's resignation.
The Financial Times quotes Mihai Tudose saying that the party needs a new government with a different approach, and that he does not want to break the party. FT adds that the move is seen as a victory for Liviu Dragnea.