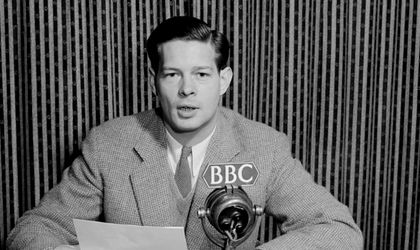 The death of King Mihai I of Romania was covered by several international news outlets, after the announcement was made by the Royal House of Romania on December 5.
Reuters writes that King Mihai, a cousin of Britain's Queen Elizabeth, has lived in exile in the West for decades, and that he withdrew from public life in 2016 due to illness.
ABC News quoted the Associated Press, writing that King Mihai was one of the last surviving monarchs that ruled during World War II and that he had been diagnosed with cancer.
The New York Times and the BBC published in-depth features about King Mihai, the BBC calling him "a democrat in the face of totalitarian regimes" and NYT wrote that he "was credited with pre-emptively saving thousands of lives" when he arrested Romania's fascist dictator Antonescu in 1944, at age 22.
The Washington Post also dedicated an in-depth piece on the monarch, detailing his history from becoming king at age 5 in 1927 after his father Carol II had been ousted from the throne to his death in 2017 at age 96. The article mentions that he led "a life defined by political intrigue and buffeted by nearly every major upheaval on the continent in the past century".
Photo: BBC