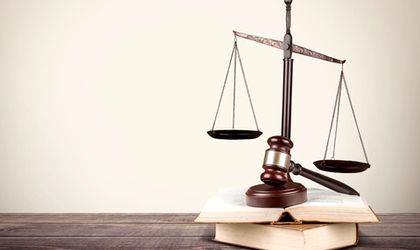 The European Commission released its new Cooperation and Verification Mechanism (CVM) report for Romania and Bulgaria on Tuesday. The report, presented by EC VP Frans Timmermans, accused Romania of backsliding in its fight against corruption, while Bulgaria was praised for significant progress on this front.
"I regret that Romania has not only stalled its reform process, but also reopened and backtracked on issues where progress was made over the past 10 years," Commission First Vice President Frans Timmermans said.
International press outlets closely followed the developments, as Romania is getting ready to take over the Presidency of the Council of the European Union in January 2019.
Politico wrote that the Commission "cast doubt over whether it would be able to end special scrutiny of Romania's anti-corruption efforts before the EU executive's term ends next October." They added that this report was among the most critical the country has seen since it joined the EU in 2007.
Deutsche Welle writes that "Timmermans outlined eight new recommendations for 'immediate follow-up', including undoig laws on mandatory retirement for judges, halting recent changes to the country's criminal code and increasing media freedom." DW adds that PSD leader Liviu Dragnea rejected the Commission's criticism, while president Klaus Iohannis, much more cooperative with the European institutions, said that he believes Romania is not ready to assume the EU presidency.
Le Figaro points out that the European Commission deplored Romania's "regress" in judicial independence, asking it to fight corruption and guarantee the independence of the judicial system.
"The Social Democrat government of Romanian Prime Minister Viorica Dancila is under fire from critics for her justice reform – which has led to the passing of several laws in recent months – both from the European Commission and from the Council of Europe, a pan-European body for the defense of human rights," the French newspaper wrote.
The European Parliament has already urged Romania on Tuesday in a non-binding resolution not to infringe the rule of law by its reforms of the judicial system, Le Figaro indicates.
Photo: dreamstime.com