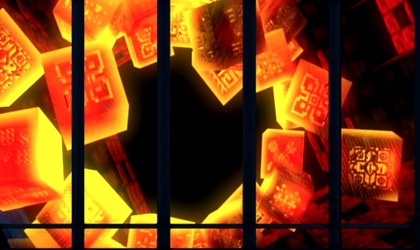 The International Light Festival – Spotlight, organized by the Bucharest Municipality through ARCUB, kicked off in Bucharest on Thursday. This edition reinterprets the Bucharest urban landscape via digital art and multimedia.
During each festival day, the program begins at 8.30 pm and ends at 11 pm. During that time, the road comprised between National Museum of Art of Romania and Splaiul Independentei, becomes open to pedestrians, who can admire 20 installations, projections and video mapping sessions, that transform the area in a giant exhibition area.
The event, which attracted over 200,000 participants in 2016, kicks off on Thursday, April 20, in George Enescu Square, at 8.30 pm with Fire Dancers, a light show of Austrian company Phoenix.
This year, Art Safari, one of the most important art events in Bucharest, joined the International Festival of Light with reproductions after Stefan Luchian, which can be admired at an exhibition hosted by Grand Hotel du Boulevard. In addition, Mobius Gallery will exhibit an art installation in the United Nations Square. Musician and visual artist Tom Brandus is included in the festival with two multimedia installations created by Sylenz Media.
The event attracted artists from Germany, Hungary, Slovakia, Finland, the Czech Republic, Poland, France and Austria. Romania is also represented by Mindscape and Les Ateliers Nomad.
The international partners of Spotlight 2017, the Berlin International Festival of Light and Prague Signal Festival will be present with installations and projections from Austria, Slovakia, Finland and Germany. Photo: MotionLab.