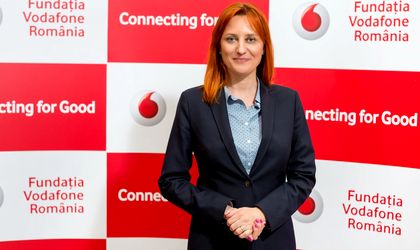 "We decided to develop community intervention projects because of the large number of problems that surround us and the perception that we, either as companies or individuals, can help find solutions," says Angela Galeta, director of the Vodafone Romania Foundation. Ongoing involvement comes with results, adds Galeta, whether from long-term strategic programs or smaller, high-impact ones.
"The construction of the intensive care unit (ITU) for newborns at the Marie Curie Hospital in Bucharest is an example of a project that we are proud of. It is a modern unit equipped with state-of-the art technology where doctors can work at European standards, giving children in need a new chance at life," says Galeta.
This year, the organization will duplicate the project at the County Hospital in Constanta, by modernizing its newborns' ITU. In its 20 years of existence, the Vodafone Romania Foundation has invested EUR 28 million in more than 1,000 projects developed by over 700 NGOs in strategic fields such as healthcare, education and social services. The projects developed by Vodafone Romania Foundation reached more than 2.7 million beneficiaries combined – children, seniors and physically, socially or economically disadvantaged individuals. "I am motivated because I see that we're doing a great job and I have the courage to continue when I see that more people, whom we need, want to volunteer for our projects."
Vodafone Romania Foundation has been shortlisted in Best Community Development Initiative category at Business Review Awards 2018.