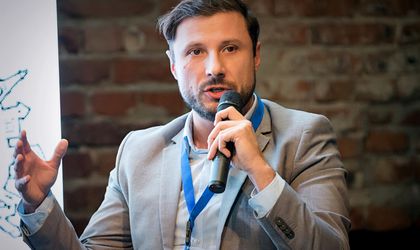 Renewable energy, technology and smart cities are already shaping other European cities, while in Romania, with a few notable exceptions, the discussion is still at a basic level. This is why Gratian Mihailescu founded UrbanizeHub, an urban development platform open to designers, environmental activists, renewable energy and waste management specialists, technology, innovation and transportation experts from everywhere – anyone who can help to bring about more people-friendly cities.
By Anda Sebesi
"Why such an initiative in Romania? Because cities are becoming increasingly large and they support a country's economy. Plus, there is already an urban culture among Romanians that we want to encourage and promote. We are witness to a global decentralization where communities matter and cities will lead the current global revolution generated by technology, innovation and urban governance," says Mihailescu, founder of UrbanizeHub. Such initiatives are becoming even more important as 2 billion individuals will migrate to urban areas and over 70 percent of the world's population will live in cities by 2050. Plus, eight major cities in Romania currently generate 53 percent of the GDP.
"There is a need for smart and sustainable cities, best practices and cities that are open to their citizens because they represent the future." Mihailescu intends to transform his initiative into an equity fund with the aim of finding real solutions for sustainable and smart cities.