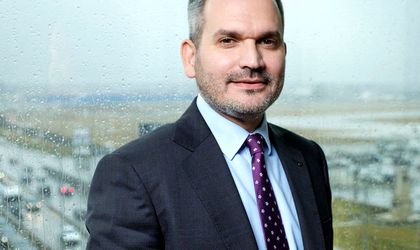 With more than 20 years in the banking sector, the CEO of Banca Transilvania (BT), Omer Tetik, was kept busy in 2017.
BT, which is the second biggest lender in Romania with around EUR 12 billion in assets, took over Bancpost, in a strategic deal for the local banking sector, which has entered a consolidation phase. This will be a new challenge for Tetik, who has to make sure the integration of Bancpost's operations goes smoothly. He had already overseen the merger of BT with Volksbank in the previous year. "Streamlining efficiency and cost control will be the main targets for Banca Transilvania in the next period," said the CEO in a statement published on the Bucharest Stock Exchange in February.
Tetik has been at the helm of BT for more than five years now and last year he oversaw 7,000 employees and over 500 bank branches. During his mandate, the bank has recorded progress in all business lines. BT's profit climbed from RON 320 million in 2012 to RON 1.2 billion in 2017.  The lender says it remains the bank for entrepreneurs and has more than 250,000 corporate customers.
Last year, BT launched a new company which provides consulting services and financing for entrepreneurs with start-ups or small businesses, who could not find a solution within the traditional banking system.