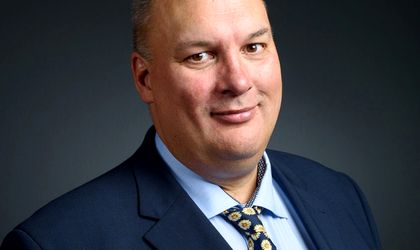 With Mark Hilton at the helm, Sphera Franchise Group listed a 25 percent stake on the Bucharest Stock Exchange, in the first Initial Public Offering of a food service operator in Romania. The CEO also oversaw the integration of restaurant chains KFC, Pizza Hut and Pizza Hut Delivery in Sphera Franchise Group.
"For Sphera, this moment marks a new development of the company and we have big ambitions, our plan being to exceed 240 restaurants by the end of 2022," said Hilton in late November, when the shares started trading. The value of the IPO stood at EUR 62 million and 95 percent of the offering went to institutional investors, while the rest was allocated to retail buyers. Currently SFG shares are valued at RON 38 each, representing a 31 percent increase on the listing price.
"This milestone in our evolution was doubled by a very favorable context. We had the opportunity to bring the capital market a new business sector and some of the most popular international food brands in Romania," said representatives of the group. Looking forward, Hilton says the group's strategy will focus on investments. Sphera will invest up to EUR 12 million yearly in order to support the increase of its network of units. In 2017, the group also brought the Taco Bell brand to Romania. The first restaurant started operations in Bucharest in a move that marked the introduction of the chain in Central and Eastern Europe.