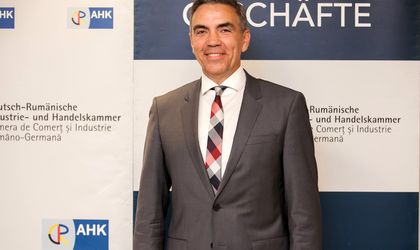 Starting his first business in 1995, after having graduated from the University of Medicine in Germany, Dragos Anastasiu has built one of the largest international transport companies in Romania from scratch. But aside from managing the group, Anastasiu is also focused on helping the overall business environment.
He is the executive director of the Romanian-German Chamber of Commerce and Industry and has been part of campaigns to support entrepreneurship among young people as well as to convince Romanians living abroad to return home and start businesses. The head of Eurolines has an "obsession" with keeping his employees happy and is looking to constantly keep his management teams engaged and independent.  Anastasiu's vision has paid off as his companies are leading the local tourism market. The group's sales in the tourism sector have soared by a yearly average of 50 percent, while the overall market posted only single-digit growth of up to 7 percent.
His group is currently the only one in Romania that provides the full array of tourism services and Anastasiu's priority is to further develop the services culture in Romania. Eurolines Group comprises 22 companies whose turnover climbed 25 percent to EUR 150 million last year. Some 650 people are currently employed by the group, whose brands include Eurolines, TUI TravelCenter and Nova Travel Danubius, just to name a few.