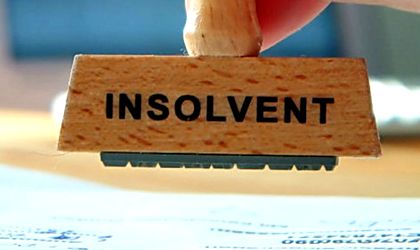 The Government adopted this Friday a decision on for the application norms of the law for the insolvency of individuals, said the spokesperson of the executive, Alina Petrescu.
"It's about establishing the manner in which this insolvency procedure will be started and how the claims recovery will be made. Starting September 1 this new procedure for the Romanian society of entering insolvency of individuals will be applied, " said Petrescu at Victoria Palace.
According to Petrescu, the Government approved the criteria on "what a reasonable standard of living means". This is necessary to start this procedure and establish the manner in which the debts are recovered.
"It's about an insolvency commission that will take into account some criteria emphasized and detailed in these methodology norms: the value of the minimum monthly consumption basket, the minimum value of the professional expenses and/or tuition, the price of utilities, of food and necessary products, the existance or non-existance of some special healthcare situations related to the physical integrity, the existance of some physical disabilities or of other kind, the minimum expenses determined by the increase, care and education of the child," said Petrescu
The norms also establish the development of counseling meetings, the communication manner with the debtor and creditors, the types of  charges for the procedure's administrator and liquidator, as well as the minimum and maximum amount of these charges, says a release of the Government.