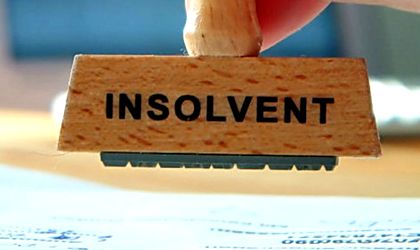 The insolvency law for individuals could enter force on September 30, three months earlier than scheduled. The plenum of the Chamber of Deputies is to vote on the amendment to the law.
The Legal Committee of the Chamber of Deputies decided on Monday that the new deadline for the entering into force of the insolvency law for individuals is the last day of September, and not December 31, as previously set by the Government.
"This law was published in the Official Gazette on June 26, 2015. It is meant to criticize both the former and the current Government," the National Liberal Party (PNL) Senator Ioan Cupsa said. "A law of such importance as is the insolvency law of individuals (…) was left without legal consequences (…). My proposal is to stick with September 30, 2016", Cupsa said.
Next, the amendment of the law will be voted on by the plenum of the Chamber of Deputies.
The law on the insolvency of individuals was adopted by Parliament in May 2015, and in December the Government decided to prorogue for one year the entering into force. According to the provisions of the law, Romanians who have debts will have the opportunity to declare personal bankruptcy, via two options. Specifically, individuals can come up with a 5-year plan to reschedule debt or can choose a liquidation procedure in court.
Georgeta Gheorghe